The Amazing Stock Video Firesale
Use Coupon Code: 3off At Checkout To Save $3 Instantly!
UPDATE: Due to being awarded JVZoo Product of the Day, we have extended our launch pricing for 24 hours to be fair to all of those customers that they just referred to use! This is your last chance before the price goes up more than 300%! and the price will go up when the countdown timer reaches zero:
Today you can grab over 100 high definition stock video clips that have NEVER been released before for
less than the normal price of just one video

!
Dear friend,
First a quick word of warning: This offer will be ending on May 30th! So if you've decided to read this page (instead of watching the video above), be sure to read it NOW because if you bookmark it for later it will probably be too late.
If you're ready to stop getting ripped off by the stock video sites, you're in the right place.
In this amazing firesale, you can grab over 100 high definition stock videos for less than the normal price of one video!
Plus we're giving you the opportunity to grab developer rights so you can cash in with these videos in multiple ways!
These are NOT, I repeat NOT public domain videos or videos taken from creative commons sites. Unlike many of the other firesales out there, we did not scrape videos from public domain sites to sell to you.
These video clips are 100% new and original, and have never been offered anywhere else!
I'm sure you know that videos have become the "language" of the internet. Videos drive more web traffic than anything else.
Most businesses are realizing that using video is an essential ingredient for their marketing plan. Simple video tweaks can send your conversions and sales skyrocketing. Good videos can also make the difference between being perceived as a professional or an amateur.
Therefore high quality stock videos are a truly valuable asset (which is why the stock video companies can charge so darn much for them). Unfortunately, it's not as easy as it sounds. Here's what we've seen...
There are three BIG PROBLEMS that most marketers encounter when using stock videos...
Here are the pitfalls you need to avoid...
Video Problem #1) Illegal Videos
The first one is illegal videos. You can't just take videos from anywhere and use them on your site. And if you had someone else build your site for you, you're still liable.
We've also seen a lot of public domain videos being SOLD in stock video packages. But even those can get you in trouble, because many of those videos have attribution requirements that are not being passed along to the people who are buying and using them!
Video Problem #2) Poor Quality Videos
The second big mistake is poor quality videos.
I don't want to hurt anyone's feelings here, but there are a lot of people out there who call themselves video experts, and they're charging money for videos that are actually hurting your website more than they're helping it.
You gotta watch out for those poor quality videos because they're all over the place. And again, a lot of those are being scraped from public domain sites.
Video Problem #3) High Prices On Stock Video Sites
The third big problem is high prices. The most popular stock video sites charge over $50 per video, and it's not uncommon to see $200 or more per video. And that's just to use the video one time. Those kind of steep fees really cut into your marketing budget (and ultimately your profits) as a business owner.
So here's our solution to avoid all 3 of those problems.
It's called the Amazing Stock Video Library, and today you can grab it for pennies on the dollar.
Just in case you're wondering who's behind this crazy firesale, here's a little info about us...
Eric Holmlund is 38 years old and lives in Colorado. He has a beautiful wife and 6 children...
Eric's been doing business online since 1999, and has been at it full-time since about 2003. He tried many things that failed, and then found several great ways of legitimately making money online.
He's made millions of dollars through his online business, and in recent years has focused his attention on teaching others how to build successful online businesses too.
Doing business online has given his family the freedom and privilege of being able to do some cool stuff like start a Christian dance studio and take mission trips.  It has also allowed him the time to be an avid multi-sport athlete, competing in triathlons and other fun events.
Eric is joined on this project by two partners:  Paul and Leon.
Paul Counts is 31 Years old, and lives in Washington state with this wife, 3 children, and several pets...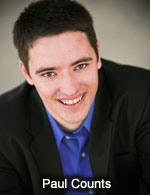 He's been doing business online full time since 2003, and has made a very good living doing it. His business allows him to spend a lot of time with his kids. They enjoy taking road-trips and vacations, spending much of the year on the road.
Paul and Eric actually produced a SAG feature film in 2015 that is in post-production.
Paul is also known for providing high quality Internet marketing education, and has taught at various seminars throughout the USA and internationally in Vietnam. He is a product creation and traffic expert, generating over 100k visitors per month with free traffic.
Leon Kolenda is a passionate videographer who always wants the best shot...
He's been doing business online full time since 2003, and has made a very good living doing it. His business allows him to spend a lot of time with his kids. Leon is a passionate videographer who eat, sleeps, and breathes video!
When he is not working on putting together a new video masterpiece for his clients, you will find him setting up his next shot or researching the latest and greatest video equipment.
Leon enjoys travel as it allows him to expand his portfolio of amazing clips! He lives with his wife Jeanne Kolenda in Florida.
Introducing The Amazing Stock Video Library
The package contains 100 original stock footage clips shot on professional equipment by Leon, and produced in high definition.
You'll be getting ALL 100 videos in full 1920 by 1080 HD resolution.
You'll receive all the videos in MP4 format, which is compatible with all computers; both Windows PC's and macs, and even mobile devices.
These are very high quality videos, as you can see some examples here on this page. These were filmed by Leon on high end 4k resolution video cameras costing $5000.
So you'd have to spend a lot of money just to even have equipment capable to shoot these types of video, but even more importantly is Leon's knowledge and passion for video. You will not find these video clips anywhere else.
You get 100 Never Before Released HD Stock Video Clips...
Some of the things you can use these videos for include…
Stock Video Use #1: Sales Videos

You can put these clips in the background to really give your sales video a professional look, like we're doing right now in the sales video at the top of this page.
Stock Video Use #2: Squeeze Page Videos

Use these videos in your landing page videos to boost your conversions!
Stock Video Use #3: Facebook or YouTube Video Ads

Video ads are a great way to get your market's attention and gain massive amounts of targeted traffic! Why not really separate yourself from your competition and use one of these great stock video clips in your next video ad!
Stock Video Use #4: Landing Page Backgrounds

This is a biggie! Those web 3.0 squeeze pages, like the ones produced by Squeeze Page Monkey and LeadPages utilize videos in the background. This gives you some great backgrounds for those landing pages. Companies like PayPal have at times used videos in the background of their landing pages!
Stock Video Use #5: Green Screen Videos

Instead of a static image, use one of these beautiful full motion videos. Stand out from your competition, and start using green screen! These royalty free video loops really make you stand out from the crowd!
PLUS: These other awesome ideas...

Use these stock video clips to create your own lyric videos from the popular songs to get viral traffic, create motivational quote videos to inspire others and build a following, use to sell Amazon products as an affiliate, turn the videos into gif images that move, or use as the background for your PowerPoint presentations to really jump out!

There are many ways to put these videos to use! With developer's rights you can also get paid to make videos for your clients while using these video assets!
Check Out This Video Showing Some of the Clips...
We literally just took a few minutes to throw together that video. It only contains some of the clips; there are many more!
Also keep in mind that the actual clips are full HD 1920x1080 resolution, and average about 15-45 seconds EACH! In the video above, we only included a few seconds of the videos, and you're viewing a small scaled-down version of them.
As you've seen, this is a very valuable package of stock videos, but we're not done yet because we're throwing in some great bonuses for you today...
To start with, we're including a "Fast Movers" Bonus that will instantly increase your stock video collection by 10 percent! All you have to do is take action today...
On top of the Fast Movers Bonus, we're including an over-the-top package of 9 additional bonuses today with the Amazing Stock Video Library. Take a look at what you're receiving...
---
---
---
---
---
---
---
---
---
By the way, this is NOT something we outsourced. These are high quality stock video clips filmed and edited by Leon...
We Spent Over 1,000 Hours Putting This Together!
Literally we put in over 1,000 hours of our time creating this product, and we are saving you that time now!
If it took Leon and us that much time to put together this bundle, imagine how long it would take you to do it all on your own.
Time is your biggest asset!  Instead of having to rent an expensive camera or buy one outright, and spend hours upon hours filming and editing. Why not pay a low one-time fee for never before released video assets?
These Are Not Public Domain Clips
We cannot stress this point enough! These clips were 100% filmed and edited by Leon! He carefully setup each shot to ensure it was the best it could be! These are not like your your average public domain stock footage bundles you see being sold online!
These are REAL video assets  you can be proud to use in your projects!
Developer's Rights Included!
With the Developer Rights License, you can use these video clips (including all the bonus clips) in your clients' projects.
Remember all those different ways that you can use these stock videos? With this license, you can make money by doing ALL those same things for others!
Sales videos, squeeze pages, local marketing videos, explainer videos, viral videos, social media campaigns... you name it!
Instead of having to pay big bucks for every single clip on a stock video site (which either eats up your profits or gets passed on to your customer, who then isn't too happy about the price), you can grab this stock video library and use it as much as you want!
Your clients will love the quality of these videos, and they will assume that it cost a lot of money to license it. This library is an asset that can pay off time and time again.
Take a look at the value that you're getting today! These values are based on the LOW END of what the big stock video sites are charging these days...
As you can see, the total value of this package with the bonuses included is over $12,000!
The good news is that we're not asking $12,000 for this package today.
It's not even 10 percent of that price, which would be $1200.
It's not even 10 percent of THAT price, which would be $120!
In other words, for this amazing firesale, we're letting you grab the Amazing Stock Video Library for LESS than ONE percent of it's value!
That's even better than "pennies on the dollar". It's less than a penny per dollar of value.
It's a crazy deal if we've ever seen one, and we recommend grabbing your copy of this package before it's too late!
Use Coupon Code: 3off At Checkout To Save $3 Instantly!
UPDATE: Due to being awarded JVZoo Product of the Day, we have extended our launch pricing for 24 hours to be fair to all of those customers that they just referred to use! This is your last chance before the price goes up more than 300%! and the price will go up when the countdown timer reaches zero:
Take Action Before This Offer Expires!
30 Day Risk-Free 100% Money Back Guarantee
If you're not satisfied with this package, just let us know within 30 days of your order and we'll refund 100% of your purchase. After 30 days, all sales are final.
Thanks for checking out the Amazing Stock Video Firesale. We know you're going to love it. If you haven't yet, simply click the "Buy Now" button.
You'll be directed to a secure payment page. After ordering, you'll get instant access to download the entire package of 100 stock video clips and bonuses.
As you may have noticed, we're making this 100% risk free for you by including a 30 day money back guarantee. We're willing to do that because we know you're going to be very happy with the quality of the videos and other materials when you see them. This is a product that we are proud to put our names on.
We hope to see you on the "inside" and we look forward to seeing how you use these videos for your business.
If you need assistance, please open a ticket at www.stockfootagenow.com/support
To your Success,
Eric Holmlund , Leon Kolenda, & Paul Counts